PLUSH
Plush is a rock band with a mission to bring rock back to the forefront of the music industry. The band is composed of talented young women, ranging from 18-22, whose accomplishments and talent eclipse their age. Plush is fronted by singer, songwriter and guitarist Moriah Formica. Guitarist Bella Perron, bassist Ashley Suppa and drummer Faith Powell. Plush's self titled first album which was released in 2021and features the Billboard Top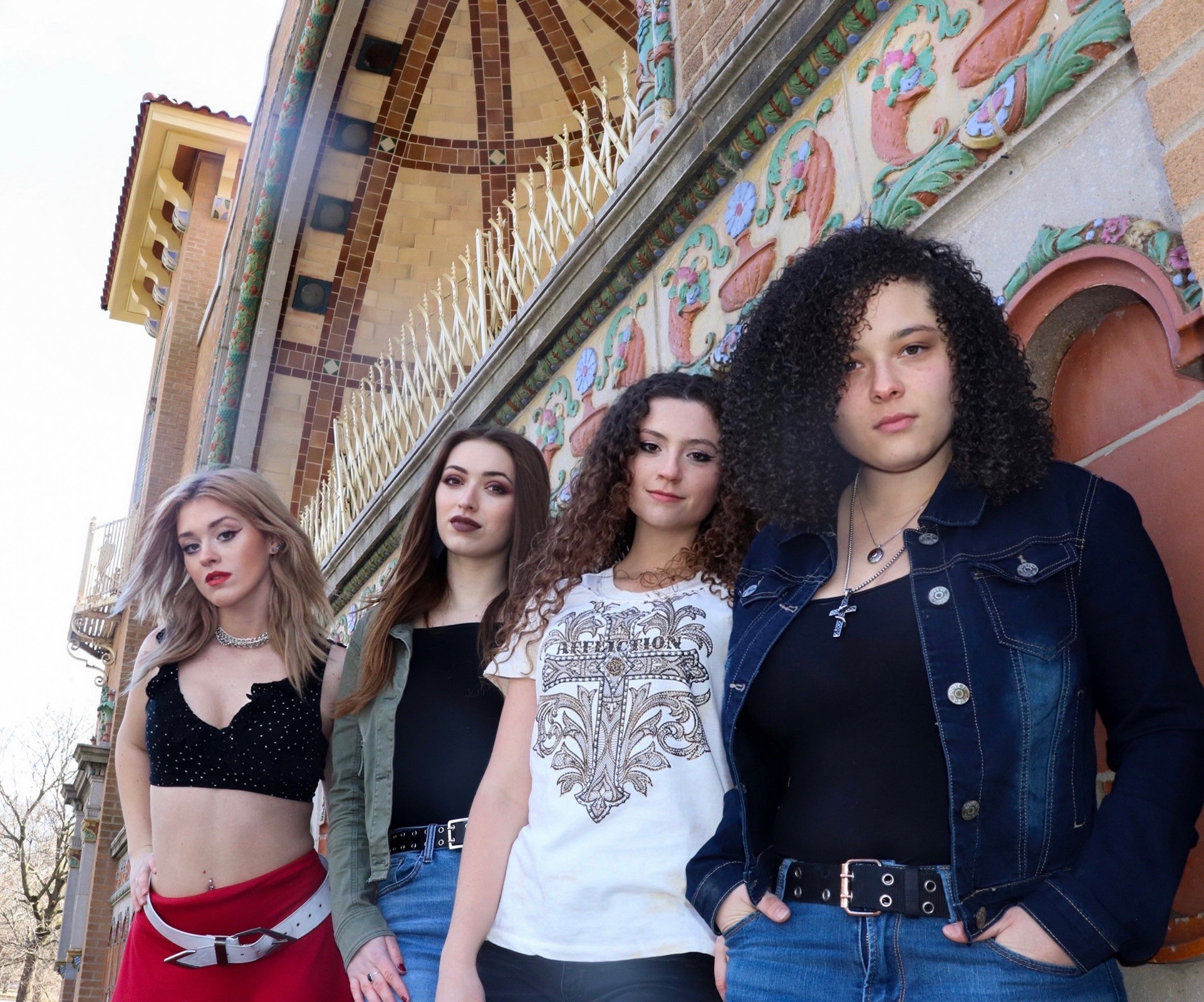 40 charting singles "Hate" and "Better Off Alone." "Will Not Win" is a high-octane rock anthem that fires up listeners. 
Plush has been electrifying audiences during recent live performances across the United States supporting Kiss, Alice in Chains, Evanescence, Slash, Halestorm among others as well as on the big festival stages of Rocklahoma, Louder Than Life and Welcome to Rockville and more.
Plush is back with a new single "Left Behind" which showcases the band's heavier side. "Left Behind" was recorded in Nashville with producers Zac Maloy, Blair Daly and Kile Odell, and is out now via Pavement Entertainment.
Lead vocalist Moriah Formica belts outs a fierce and aggressive range with vocal lines such as "We're the cast-outs of society, one big, twisted family." The ferocious riffs, down tuned guitars, and over the top vocals make this a rock anthem to be reckoned with. Check it out and let us know what you think. We think this is the next generation of rock and will bring it back in a strong way.