On February 1, 2022, the I Love Music Foundation kicked off the inaugural season of the Rhythm Factory Drumline Academy. For the past 5 years, the foundation has been developing a unique program to reach youth ages 7 to 12 years old. The program will initially provide music and dance education for students in the Arlington area of Jacksonville, FL.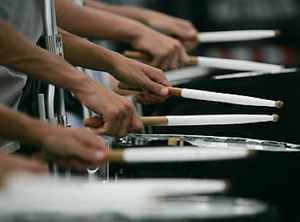 The first school to experience the program is The Greenwood School. Located in the Regency area of the city, Greenwood School provides a learning environment for students with reading difficulties, learning differences or need ADHD support.
Given the I Love Music Foundation's focus on youth music education and literacy projects, "The Rhythm Factory Drumline Academy" program provides a unique arts education initiative.  This new program will further our goal of helping the youth of Jacksonville escape the effects of the inadequate arts education in our schools, through a combination of innovative classes and rewarding performance opportunities. The foundation has enlisted Brian J. Harris to create the curriculum. Mr. Harris is the author of the great instruction book "The Snare Drum Plays the Zoo". His method teaches students to read music notation using the names of farm animals. Mr. Harris has been successful at teaching youth as young as 4 years old to read and understand music notation.
The I Love Music Foundation envisions a place where students can learn to read music, accomplish formal and modern dance techniques, and compete against each other. This will spark creativity, discipline, work ethic, teamwork, and a sense of belonging. 
A study conducted by the College Entrance Examination Board, SAT takers with coursework/experience in music performance scored 52 points higher on the verbal portion of the test and 36 points higher on the math portion than students with no coursework or experience in the arts.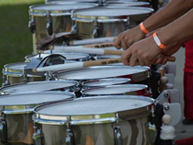 Unfortunately, economic reality has had a drastic impact on public school music education program. Budget cuts continue to reduce the number of arts education programs, and it is increasingly up to organizations such as The I Love Music Foundation to provide youth with these vital learning opportunities.
It is the hope of the I Love Music Foundation to roll the program out to 4 other schools next season and a summer camp. If you would like to bring the Rhythm Factory Drumline Academy to your school, please contact us HERE.