VICKY CHAND
Vicky Chand born (January 28th, 1990), is an artist from Vancouver, Canada. He was born and raised in Surrey BC, and has amassed a large internet following while striving to achieve and major success. Vicky has a unique story of perseverance, hard work, and determination overcoming many obstacles on his journey of music and life to be in the special position where he is now!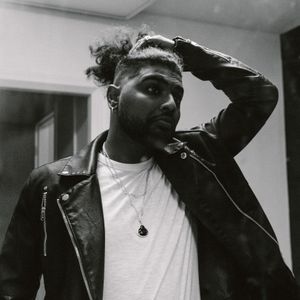 In 2019 Vicky started releasing music independently on all digital platforms after making music for a few years and building a name for himself in his hometown of Surrey. In July 1st, 2020 Vicky released his single "Can't Deny It" that was quite differently from all his previous releases. On this track he was more melodic and showcased his songwriting abilities to the fullest! 
The song immediately started gaining traction from the day of his release and was the #1 song streamed in Surrey and #4 song streamed in Vancouver on http://www.everysound.com during the month of his release. The song travelled to Toronto where high profile models and influencers were reposting the song. The song even caught the ears of DJ Envy from Power 107 New York Radio Hip Hop Station who posted the song on his story!