AYA ITO
"If You Let Me" is the first single from beautiful songstress and multi-genre vocalist, Aya, where she shows the world an amazing blend of creativity, ingenuity, and versatility. Released by SmashTown Records, the new amazing rendition announces Aya to the music scene and the world of entertainment in the grandest of styles, further reestablishing her position as a name to watch out for in the nearest future.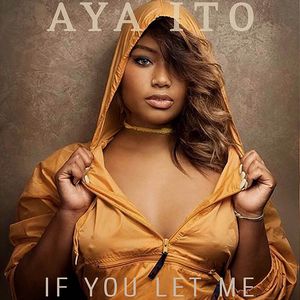 The entertainment world remains one of the most dynamic and highly competitive industries over the years. The music scene has particularly evolved, with artists, producers, entertainment outfits, and other stakeholders contributing to meet the diverse needs of fans worldwide. More than entertaining listeners and lovers, music has been discovered to also possess therapeutic features. Unfortunately, there seems to be a shift from the true essence of making music as many of the available content seemingly lacks any message. This is where Darnell Johnson and the team at SmashTown Records are looking to make a difference by promoting talented acts like Aya Ito. 
The Blazian Sensation "Aya Ito" is an amazing blend of beauty and talent as the striking songstress offers music lovers an incredibly amazing sound. In "If You Let Me," Aya pours her heart out to the world about how she feels after losing her ex. The new single gives music lovers a beautiful display of Aya's raw talent and matchless gift, with her amazing wordplay and thought-provoking lyrics taking listeners on an emotional journey of self-discovery and love. 
The twenty-four-year-old Japanese and African American soloist has already established herself as a force of nature, touring the country and thrilling her fans with her energetic performance, unique vocals, and astounding dynamism. Over the years, she has wowed crowds with her spirited performances and eccentric sound. 
The bold and beautiful native of Tokyo, Japan can sing in English, Spanish, and Japanese, a feature that stands her out from the pack and sets her on the path to greatness. No stranger to the spotlight, she has been interviewed on several media outlets and has been lauded for her absolute beauty and undeniable talent. 
"If You Let Me" is currently available across all digital streaming platforms for lovers of good music worldwide. You can find it on https://fanlink.to/IfYouLetMe